Enjoy the good life with Plumber Mate® High Efficiency Premium Series Water Conditioners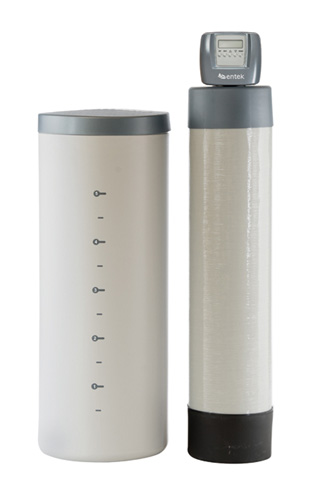 With audible "add salt" reminder
Features & Benefits
"Smart Technology" for greater efficiency
Requires less salt! (See chart at right)
Custom brine tank indicates salt level
Audible "add salt" reminder
10% cross-linked resin fro greater capacity
Designer tanks with decorative tank collars
Bypass valve is included
Brine tanks come with overflow prevention
Components are USA made
Systems are assembled in USA
Ten year limited warranty!
Premium series components are made and systems are assembled in USA!
Attractively Priced Signature Series Water Conditioners
Features & Benefits
Metered operation for greater efficiency
Stingy with salt and water!
Premium 8% cross-linked resin
NSF certificated pressure tanks
By-pass valve is included
Brine tanks come with overflow prevention
Systems are assembled in USA
Seven year limited warranty – valves
Ten year limited warranty – tanks